Senior Living in Anoka, MN
Personal Care Senior Living is a senior care provider headquartered in Anoka, Minnesota that proudly offers the highest personal care service to all of our residents.

NOW OPEN! $500.00 off first 3 months of rent!

-525 Cutter Street, Anoka, Minnesota-
Memory Care
Our community offers private apartments that are bright, beautiful and are designed to be like home. We also feature a lovely outdoor courtyard where residents can breathe fresh air and take in the wonderful Minnesota seasons.
Assisted Living
Our Assisted Living community is for residents who need a higher level of assisted living and are designed to provide around the clock personal care. Our beautifully designed suites with private bathrooms are perfect for those looking for a higher level of care.
Community Life
The best time in life is when you can relax and enjoy the "good life". At Personal Care Senior Living, our residents will find all the amenities they need to enjoy life to its fullest while maintaining their independence. A rich, rewarding lifestyle awaits, providing comfort and peace of mind.
Health Related Services
One of the best advantages of living in our community is the care we give our residents and the support we give to their families. Supportive services are available 24 hours a day, to meet scheduled and unscheduled needs, in a way that promotes maximum dignity and independence for each resident.
Contact Us
Personal Care Senior Living is located at 525 Cutter Street, Anoka, MN 55303

Contact Information
Office Headquarters
Personal Care Senior Living is professionally managed by Harbor Health Management, LLC.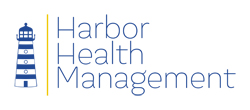 We are licensed through the state as a Comprehensive Assisted Living Provider.